In Chicago, Bible Bingo: An Act of Charity in Two Acts runs:

8 p.m. Fridays

8 p.m. Saturdays

At the Greenhouse Theater Center, 2257 N. Lincoln Ave., Chicago.

For tickets, call the box office at 773/404-7336.
Group Discounts Available through Chicago Group Sales, 773.388.0730
Matinees added for larger groups. Call the group sales number and ask.
Check out our other web sites as well:

www.nuns4fun.com

www.christmasbingo.info

www.moviebingo.info.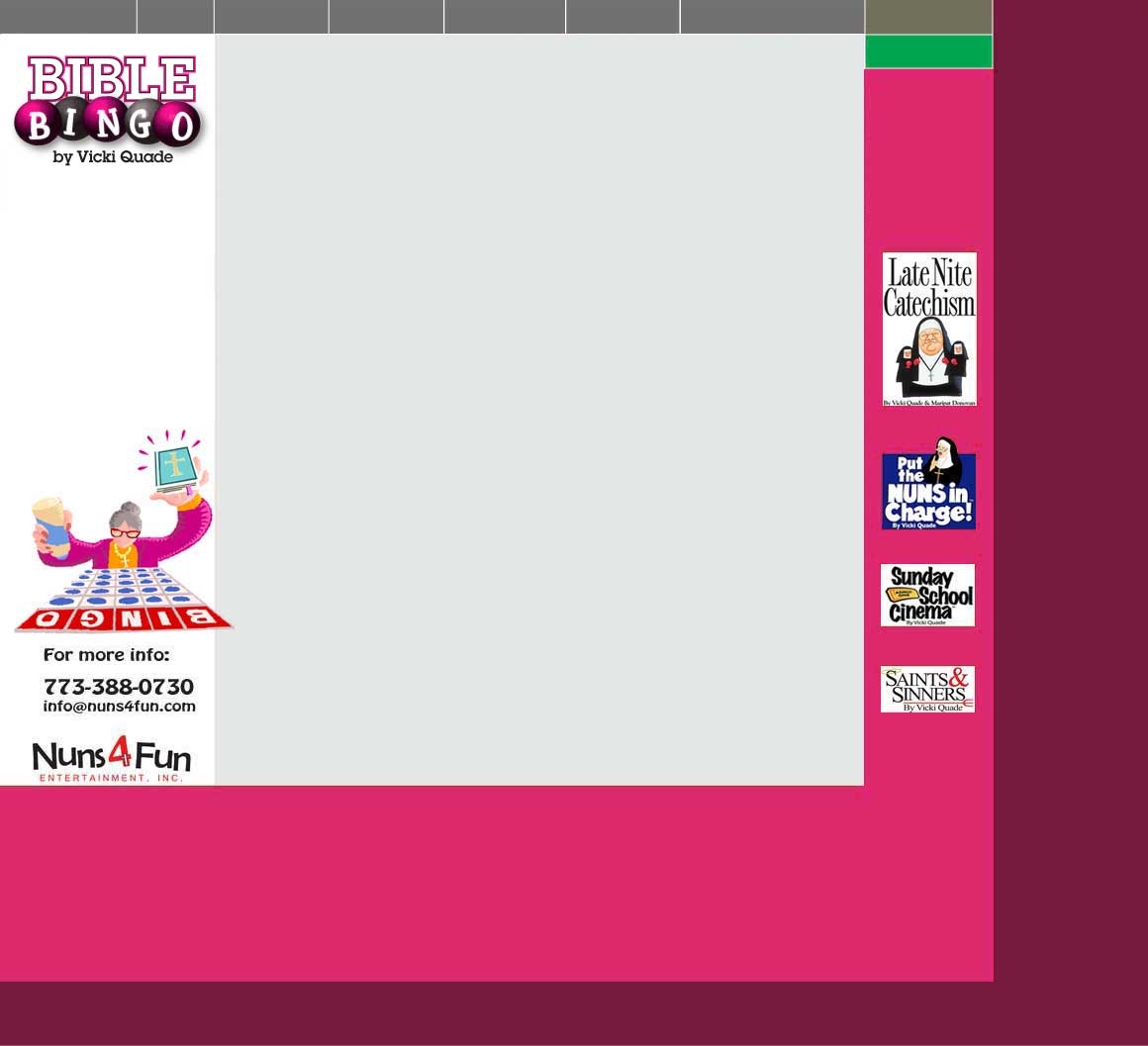 x

Ticket Information

Matinees added for

larger groups.

Call the group sales

number and ask.

773.388.0730